AOT Compressor
Bengbu AOT Compressor Co., Ltd.
---
Bengbu AOT Compressor Co., Ltd. is located in High-tech Zone, Bengbu City, Anhui Province, a high-tech enterprise. The company is a specialized company integrating R&D, manufacturing, sales and service of compressor products. The company is mainly engaged in new high-efficiency, energy-saving and environmentally-friendly special gas compressors required by industries such as hydrogen, biogas, ammonia, natural gas, and chemical industries. The company always insists on taking technological innovation......
READ MORE +
Our Quality
Have a professional technical and after-sales service team
READ MORE +
See Material
---
Aot compressor products 1. The main body of the compressor is made of high wear-resistant cast iron with Hanmill casting process, which has high strength, good vibration resistance and high wear resistance. 2. The compressor needs hardening treatment for the wear-resistant parts. Such as ion nitriding treatment, laser hardening treatment, surface cermet treatment and so on. 3. With rich experience, we can choose the best suitable materials according to different compressors to satisfy the stable operation of the compressors.
See Configuration
---
Aot compressor products The supporting parts are all matched with brand products, which is conducive to the operation of the compressor. 1. The motor is equipped with well-known brands such as Nanyang Explosion-proof Group, Siemens Motor, Ssangyong Motor and so on. 2. The bearings are matched with SKF, NSK, HRB and other bearing brands. 3. Air valve, piston ring and packing ring are matched with the Herbig brand, or the high wear-resistant air valve independently developed by our company, which is more cost-effective than the seal with zero leakage. 4. The instrument control is matched with Siemens, ABB, Schneider, Rosemount, Yokogawa and other products.
Watch Production
---
Aot compressor products The company has physical factories, modern high-precision processing equipment and testing facilities. Ensure that the machining accuracy of key parts of the parts is within 1 wire. The total test run time of each compressor is 8 hours before leaving the factory, and the total test run time of some models exceeds 24 hours before leaving the factory. The test data of the whole machine does not exceed the standard, and the test data is all informatized and stored for a long time.
See Technology
---
Aot compressor products The company's independent research and development, continuous technological innovation, master core technology. Using advanced technology, durable, fine workmanship, reliable and durable.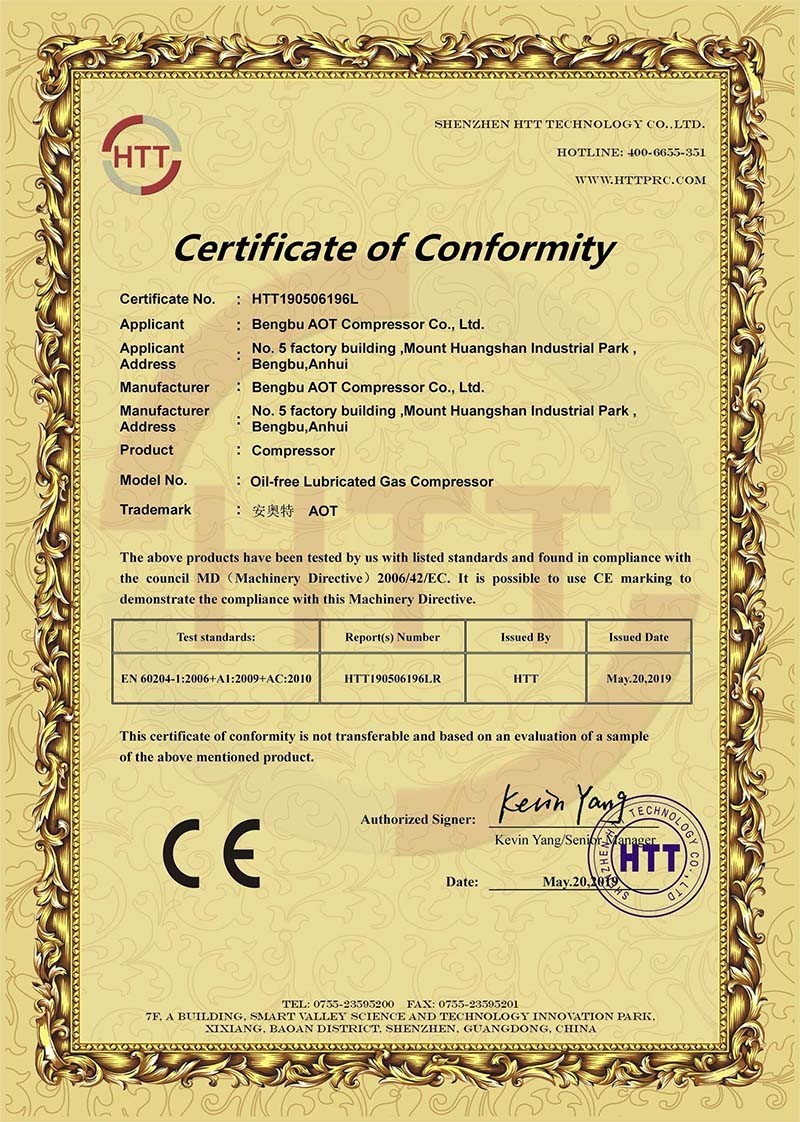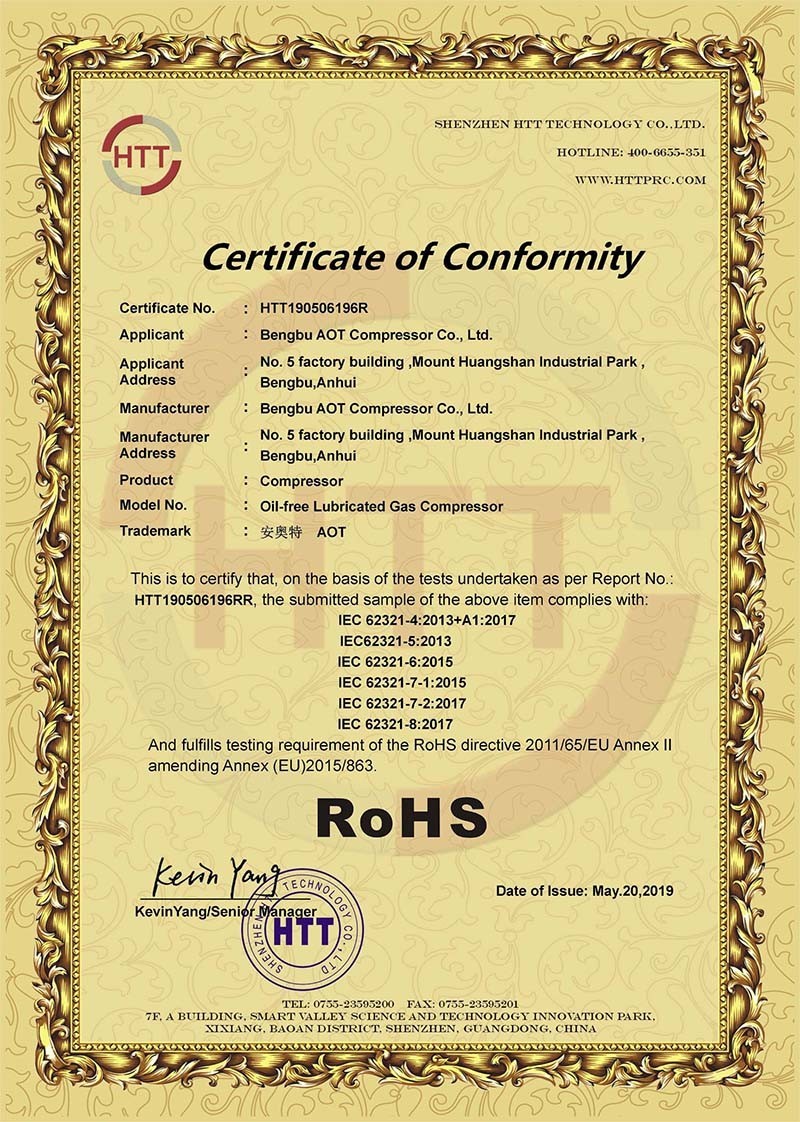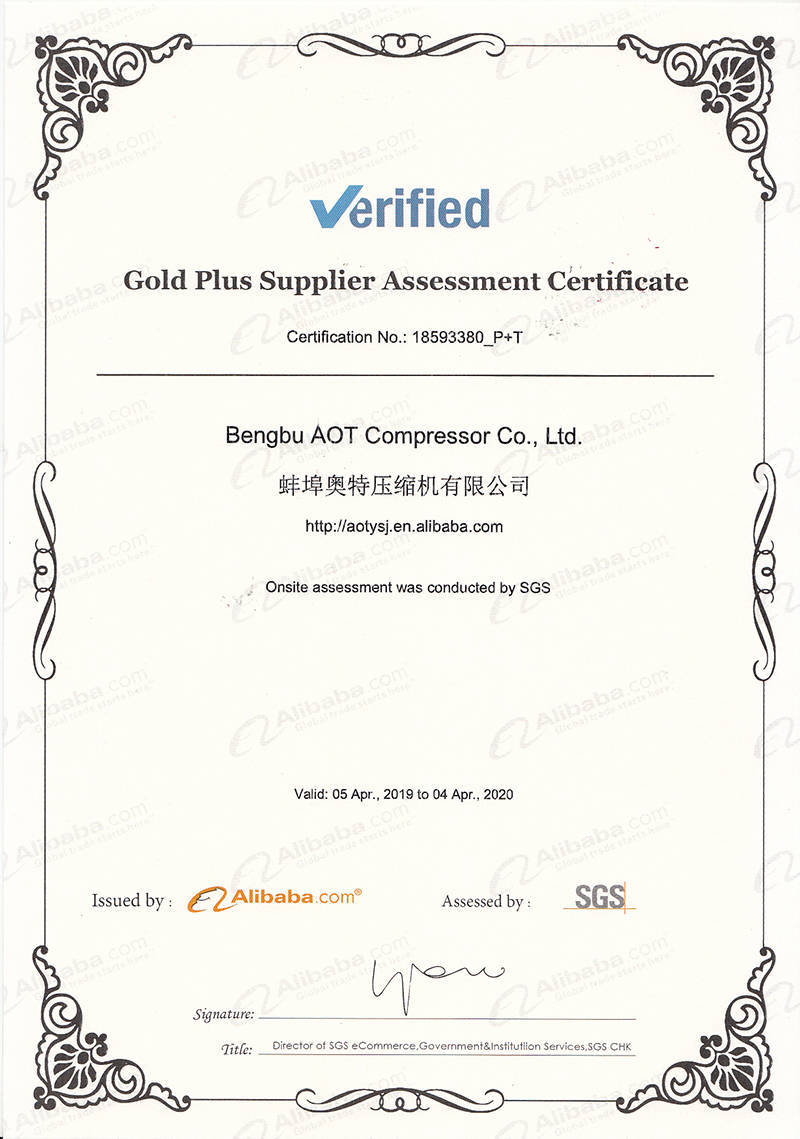 Environmental management system certification