---
Product Features of customized LPG compressor
---
---
Customized LPG compressor is mainly used for transportation and pressurization of liquefied petroleum gas or gas with similar properties. Therefore, this type of Customized LPG compressor is the key equipment for the liquefied gas stations, LPG vehicle filling stations, and mixed gas stations, and it is also an ideal equipment for chemical enterprises to pressurize and recover the gas.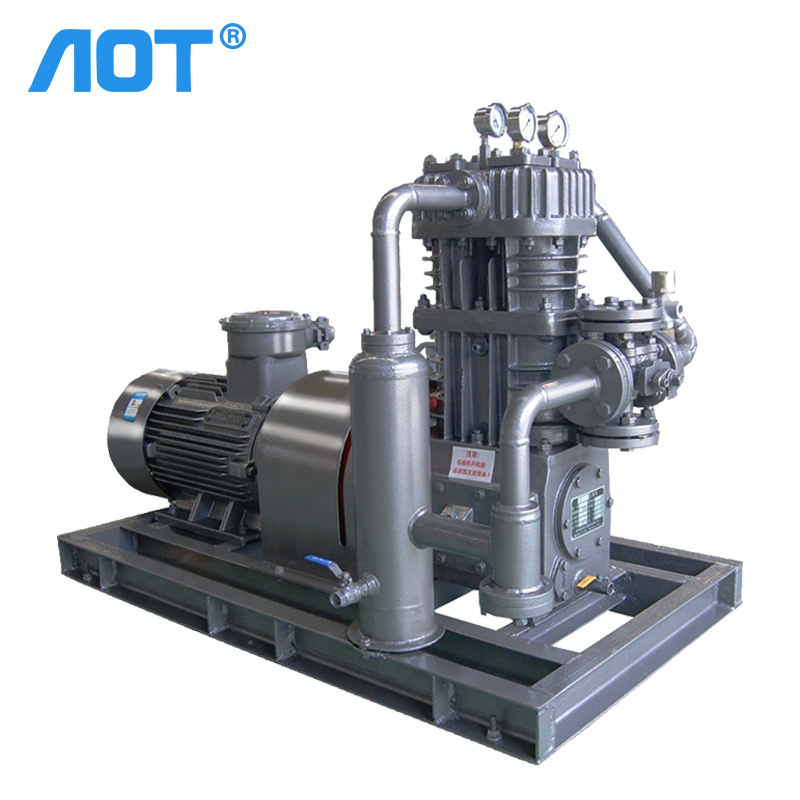 The workflow of the Customized LPG compressor. 1. Loading and unloading of liquefied petroleum gas in trucks, fires, and ships; 2. Bottling and dumping of liquefied petroleum gas or gases with similar properties; 3. Recovery of liquefied petroleum gas residual gas or residual liquid; 4. , Special compressor for the production of chemical products, its compression medium can be divided into liquid ammonia, diformaldehyde, propylene, propane, butadiene, vinyl chloride, methane.
Structure overview. The cylinder and packing parts of the Customized LPG compressor produced by a good LPG compressor manufacturer should be lubricated without oil because this ensures the purity of the medium when it is working. The crankshaft, connecting rod, and crosshead components are splash lubricated to ensure reliable movement.
Through the above introduction and analysis of the Product Features of the Customized LPG compressor, hope it helps you.