---
Product introduction of LPG compressor
---
---
The Discount LPG compressor is divided into a liquefied gas compressor for unloading vehicles and a liquefied gas compressor for recovery. The Discount LPG compressor for unloading is cooled by one-stage compressed natural air. In the process of unloading the truck, the compressor extracts the gas from the user storage tank and presses the saturated vapor of the liquefied gas into the tank truck through the gas phase pipeline.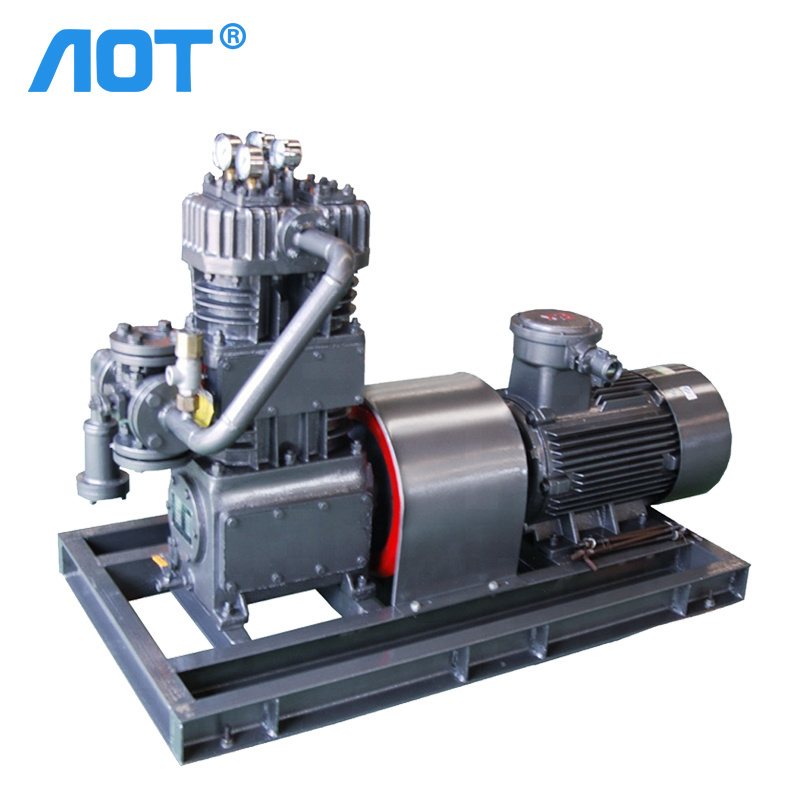 The pressure difference of the gas phase presses the liquefied gas liquid from the tank truck to the storage tank of the Discount LPG compressor to complete the unloading.
When the gas phase of the liquefied gas is pressurized, the temperature of the gas phase will rise. At this time, forced cooling for the Discount LPG compressor cannot be performed (water-cooled liquefied gas compressors cannot be used), because if the gas phase is compressed and then cooled, it is easy to liquefy and it is difficult to establish a pressure difference in the gas phase.
It has a negative effect on the unloading of liquefied gas of the Discount LPG compressor and slows down the unloading speed. The loading process is the opposite of the unloading process. The recovery liquefied gas compressor adopts two-stage compression, which can be air-cooled or water-cooled. The cooler performs forced cooling on the gas phase to recover the remaining gas as soon as possible.
Through the above introduction and analysis of the Discount LPG compressor, hope it helps you.