---
Best high pressure compressor products
---
---
Best high pressure compressor products are a class of compressors classified by pressure, and the discharge pressure is 100-1000MPa. Best high pressure compressor products models are available in piston, diaphragm, screw and centrifugal compressors.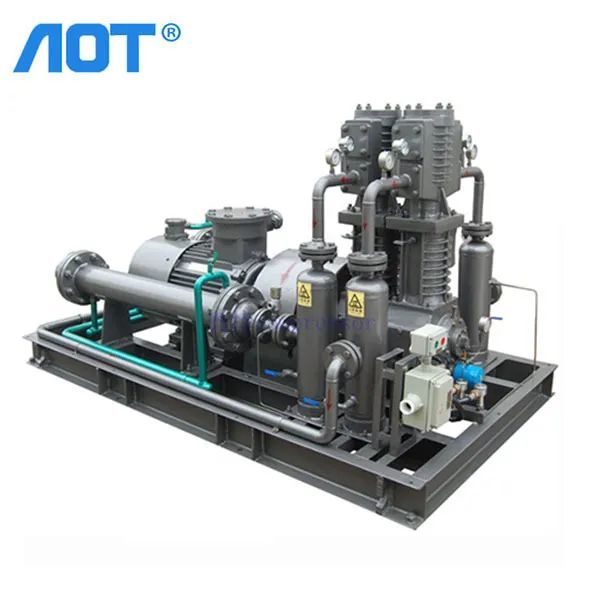 Best high pressure compressor products are generally used as petroleum gas, natural gas, oilfield gas compressors in the etrochemical industry, hydrogen compressors in oil hydrorefining, air and oxygen compressors in air separation, ethylene, propylene, propane, coke oven gas, nitrogen, ammonia and other process compressors.
Installation requirements. Best high pressure compressor products are not equal to ordinary compressors, and its installation location is more important. The selection of the installation site is ignored by the staff. Often after the compressor is purchased, it is randomly located and used immediately after piping, without prior planning at all. Little do they know that such sloppy results will lead to difficulties in repairing compressor failures and poor quality of compressed air in the future.
Therefore, choosing a good installation site for the Best high pressure compressor products is a prerequisite for the correct use of the air compressor system. 1. A wide and well-lit place is required to facilitate operation and maintenance. 2. The relative humidity of the air should be low, with little dust, clean air, and good ventilation. 3. The ambient temperature must be lower than 40°C, because the higher the ambient temperature, the smaller the output air volume of the compressor. 4. If the factory environment is poor and there is a lot of dust, pre-filtering equipment must be installed.
5. Access is reserved, and cranes can be installed for those who have the conditions to facilitate maintenance. 6. Reserve maintenance space, there must be at least a 70 cm distance between the compressor and the wall. 7. Best high pressure compressor products should be at least one meter away from the head space. 8. Install explosion-proof devices such as walls.