---
Propylene compressor manufacturers take you to understand the propylene
---
---
Propylene compressor manufacturers tell you that propylene is an important industrial raw material, and propylene compressors are widely used for propylene loading, unloading, process boosting, and recovery of residual gas. At present, the vast majority of polypropylene enterprises use the abbreviated process to produce polyethylene, and the process is relatively backward. Basically, there is no vacuum for propylene recovery, resulting in high production costs for enterprises. Some enterprises use vacuum pumps for recycling, which have low efficiency and high energy consumption.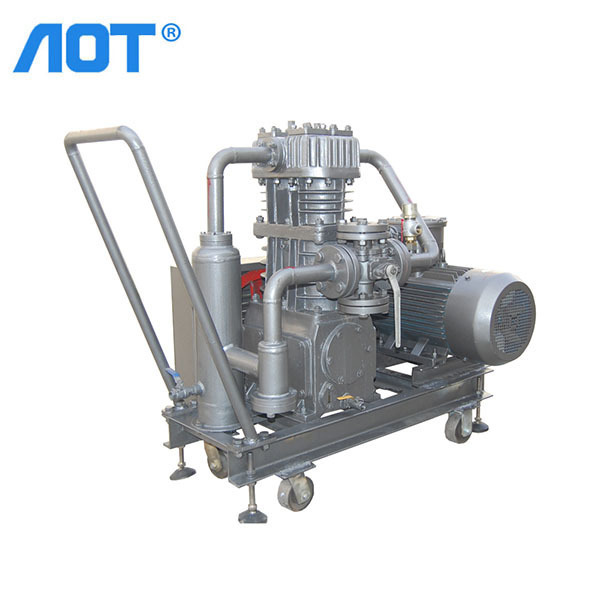 Chemical Properties: Aggregate. The propylene compressor manufacturer tells you that the chemical properties of propylene are determined by its double bonds and the hydrogen atoms on the allyl group. In the molecular structure of propylene, it is the smallest stable unsaturated hydrocarbon due to the low degree of symmetry shown only by the projection on the principal planes. This asymmetry is also manifested in that the dipole moment of propylene is only 0.35D, which is prone to various types of chemical reactions.
The propylene compressor manufacturer tells you that propylene molecules can undergo a self-addition reaction. When phosphoric acid, boron fluoride, or sulfuric acid is used as a catalyst on a solid, the reaction proceeds according to the carbon ion mechanism. At low temperatures, the main product of propylene dimerization is 4-Methyl-2-pentene.
The above information is the propylene compressor manufacturer's introduction and analysis of the propylene, hope it helps you.