---
Propylene compressor manufacturers take you to understand the characteristics of the Propylene
---
---
Propylene compressor manufacturer tells you that the carbon atoms at the 1st and 2nd positions are the same as the ethylene molecular structure, and on the same triangular plane, due to the existence of double bonds, they cannot rotate freely, and the 3rd carbon atom is in a tetrahedron like methane, which can be freely Rotation, the hydrogen atom on the allyl group is attracted to the carbon atom. The hydrogen atoms on the allyl group are the main thing that makes it chemically different from ethylene.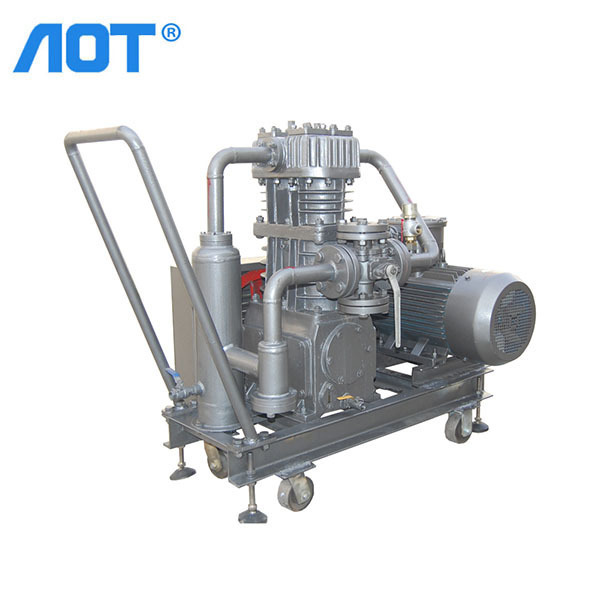 The main purpose. Propylene compressor manufacturer tells you that propylene can be polymerized to produce polypropylene, copolymerized with ethylene to produce ethylene-propylene rubber, benzene is alkylated to produce cumene, hydrated to produce isopropyl alcohol, and oxidized to produce propylene oxide, etc.
Production Process. Propylene compressor manufacturer tells you that the current chemical process research for increasing propylene production mainly focuses on four aspects: firstly, to improve FCC and other refining processes, to tap the potential of existing units, and to upgrade the FCC unit to increase the production of propylene; secondly, to make full use of oil refining and ethylene cracking. The by-product C4-C8 and other resources are converted into low-carbon olefin cracking technology and olefin disproportionation technology for ethylene and propylene; the third is the propane dehydrogenation process; the fourth is the production of ethylene and propylene from methanol to olefins using natural gas, coal, etc. as raw materials craftsmanship, etc.
The above information is the propylene compressor manufacturer's introduction and analysis of the characteristics of the Propylene, hope it helps you.