---
What is an LPG compressor
---
---
1. Product overview: The LPG compressor (liquefied gas compressor) is a patented product of our company. Our company's liquefied gas compressor adopts oil-free lubrication technology to ensure the cleanliness of the gas.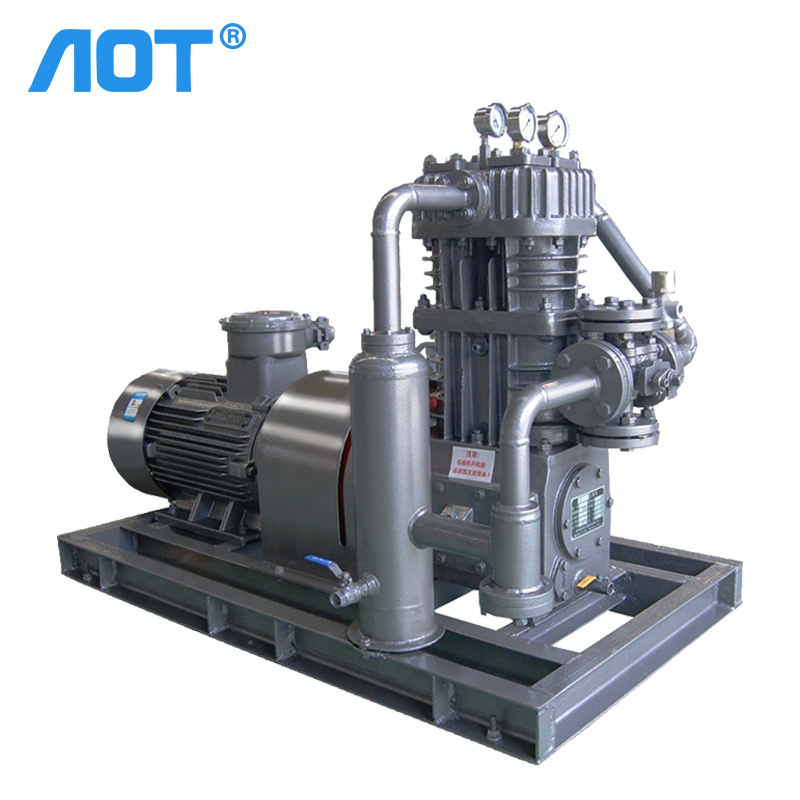 LPG compressor is adopting a vertical double-cylinder structure, the whole machine has a smaller footprint, a more compact and reasonable structure, and an increase in the working efficiency of the liquefied gas compressor by about 5%.
2. Characteristics: The improved product has the characteristics of small size, light weight, stable operation, low noise, simple structure, and convenient operation.
3. Scope of application: Widely used in the loading and unloading of liquefied gas stations, the recovery of residual gas, and the recovery of exhaust gas from chemical plants.
LPG compressors can be divided into vertical, single-acting, air-cooled without oil lubrication, reciprocating piston structure, high-efficiency filter, gas separator, two-position four-way valve, pipeline system, explosion-proof motor, and other components.
Through the above introduction and analysis of What is an LPG compressor, hope it helps you.