---
Propylene compressor manufacturers take you to understand the things to pay attention to when using propylene
---
---
1. Accidental release of propylene. Propylene compressor manufacturers tell you that when propylene leaks, personnel in the contaminated area should be quickly evacuated to the upper wind, isolated, and access should be strictly restricted. Cut off the source of ignition. It is recommended that emergency personnel wear self-contained positive pressure breathing apparatus and anti-static overalls. Cut off sources of leaks as much as possible.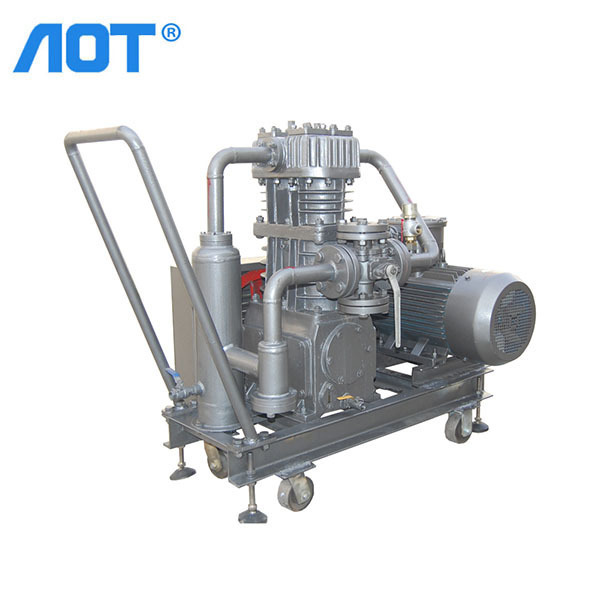 Propylene compressor manufacturers tell you that cover places such as sewers near leaks with industrial coverings or adsorbents, or absorbents, to prevent gas from entering. Reasonable ventilation, accelerate the diffusion. Spray water to dilute and dissolve. Build embankments or dig pits to contain large amounts of wastewater. If possible, send the leaking air to an open place with an exhaust fan or install a suitable sprinkler to burn it. The leaking container should be properly handled, repaired, and inspected before use.
2. Shipping Notes. When transporting in cylinders, the safety helmet on the cylinder must be worn. The cylinders are generally placed flat, and the bottle mouths should be in the same direction, and should not cross; the height should not exceed the guardrail of the vehicle, and be fastened with triangular wooden pads to prevent rolling.
The propylene compressor manufacturer tells you that the transport vehicle should be equipped with fire-fighting equipment of the corresponding variety and quantity. The exhaust pipe of the vehicle carrying this item must be equipped with a flame arresting device, and it is prohibited to use mechanical equipment and tools that are prone to sparks for loading and unloading. It is strictly forbidden to mix and transport oxidants, acids, etc. In summer, it should be transported in the morning and evening to prevent sunlight exposure. During the stopover, keep away from fire and heat sources. When transporting by road, it is necessary to drive according to the prescribed route, and not stop in residential areas and densely populated areas.
The above information is the propylene compressor manufacturer's introduction and analysis of the things to pay attention to when using propylene, hope it helps you.