---
The operation and composition of an LPG compressor
---
---
The protection system of the LPG compressor is composed of a shut-off valve, float, safety valve, etc. It has its own perfect system. Users do not need to install additional equipment such as gas-liquid separators, pressure stabilizer tanks, etc., and the configuration of pipeline valves can be simplified. Low noise, stable operation, compact structure, large displacement, convenient operation, safety and reliability, low investment, quick effect, and so on.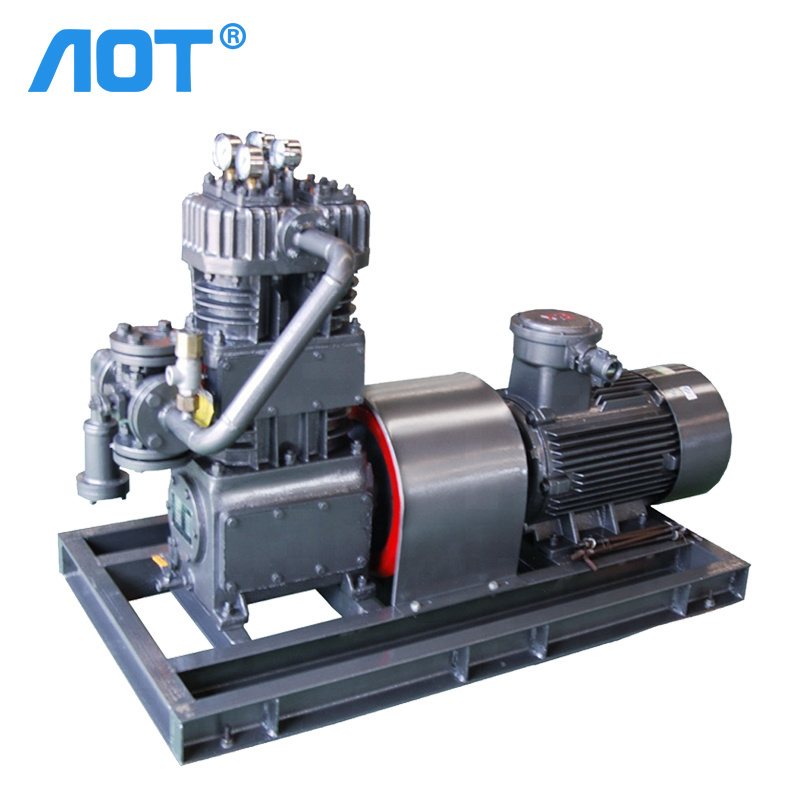 Turning the handle of the two-position four-way valve of the LPG compressor can easily turn the unloading state into the residual gas recovery state, and the operation is very convenient.
Regarding the normal shutdown of the LPG compressor. 1. Turn the handle of the energy regulating four-way valve to the unloading position, close the liquid supply valve, and close the small suction shut-off valve. 2. When the slide valve returns to the 40~50% position, press the stop button of the main engine. After the main engine stops running, close the suction shut-off valve.
3. After the load is reduced to zero, press the stop button of the oil pump of the LPG compressor, and the water pump will be stopped or turned on depending on the usage requirements. 4. Cut off the power supply of the unit.
Through the above introduction and analysis of the operation and composition of an LPG compressor, hope it helps you.