---
Acetylene compressor manufacturers take you to understand the acetylene generator
---
---
Acetylene compressor manufacturers tell you that the main varieties of acetylene generators include the following types: Body structure: single row, double row; cooling method: jacket type, water jacket type; cylinder form: angle type (V type), vertical type (Z type) ), horizontal (D type); speed adjustment: single-speed, two-speed, multi-speed, stepless speed change; suction pressure: normal pressure intake, pressurized intake; control mode: ordinary control, frequency conversion control, programmable Centralized control.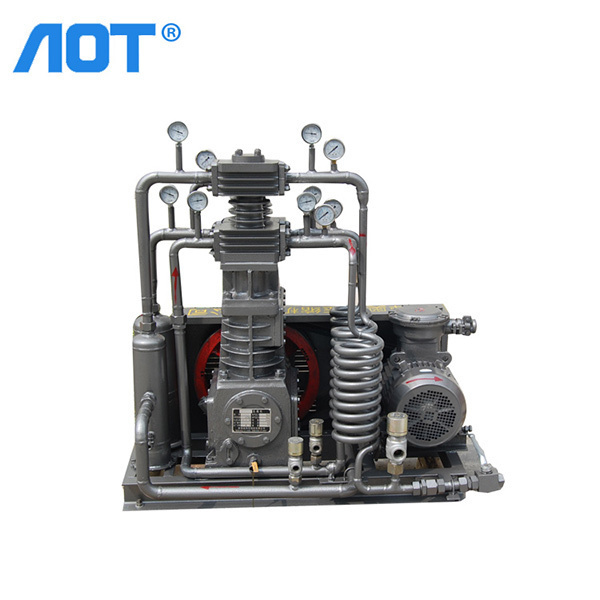 According to the different compression media, general compressors can also be called: air compressors, acetylene compressors, high-purity gas compressors, hydrogen chloride compressors, etc.
The acetylene compressor manufacturer tells you that according to the different exhaust pressure, the acetylene generator can be divided into low pressure compressor - exhaust pressure less than 1.0MPa; medium pressure compressor - exhaust pressure 1.0-10MPa; high pressure compressor - exhaust pressure 10-100MPa; Ultra-high pressure compressor - the exhaust pressure is greater than 100MPa and so on.
The acetylene compressor manufacturer tells you that the low-pressure compressor is single-stage, and the medium-pressure, high-pressure and ultra-high-pressure compressors are multi-stage, and the number of machines can reach 8 stages. Hydrocarbon gas can be produced and pressure fed as a single component gas or as a mixed component gas. In a gas compressor, the composition and properties of the compression medium will be closely related to the lubricating method and the selection of lubricating materials.
The above information is the acetylene compressor manufacturer's introduction and analysis of the acetylene generator, hope it helps you.