---
How to maintain and manage Acetylene compressor
---
---
(1) First, check whether the pressure gauges, thermometers, ammeters, voltmeters and other measuring instruments of the Acetylene compressor are complete and intact, and whether the calibration time of the acetylene compressor is exceeded.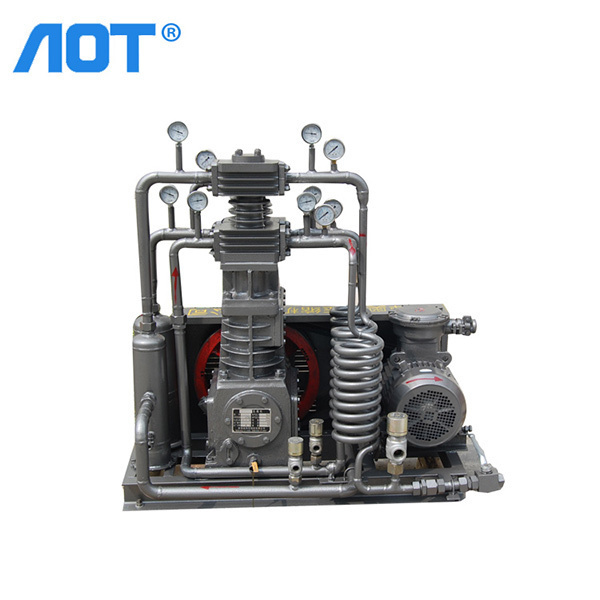 (2) Check Acetylene compressor safety valve, bursting plate and other safety equipment, adjust and check start interlock device, alarm device, cut-off device (automatic cut-off or automatic switch), automatic start and other protective devices, as well as flow, pressure, Control loops such as temperature regulation.
(3) Check whether the transmission device is connected reliably and whether the safety cover is complete and firm. Clean the site, remove all obstacles that hinder the startup, and check whether there are foreign objects (such as tools, etc.) and residual liquid inside the equipment and piping.
(4) Check whether enough oil is added to the external oil tank, cooling oil tank and internal oil tank of Acetylene compressor; when the weather is cold, the oil temperature drops, and it needs to be heated with steam.
(5) Start the auxiliary oil pump of Acetylene compressor or other oil pumps not connected with the unit (such as external gear oil pump, internal cylinder oil injector and cooling oil pump), inject oil into each oil injection point, and make it under the specified oil pressure and oil temperature run.
Through the above introduction and analysis of how to maintain and manage Acetylene compressor, hope it helps you.