---
The product features of the Methane compressors
---
---
Methane compressors are specially designed for biogas. It can improve the phenomenon of insufficient pressure of biogas, and make the biogas burn more fully and have more firepower. Due to the negative pressure of the pump, the gas production of the biogas digester is more sufficient, and it is widely used in various biogas digesters and long-distance transportation of biogas.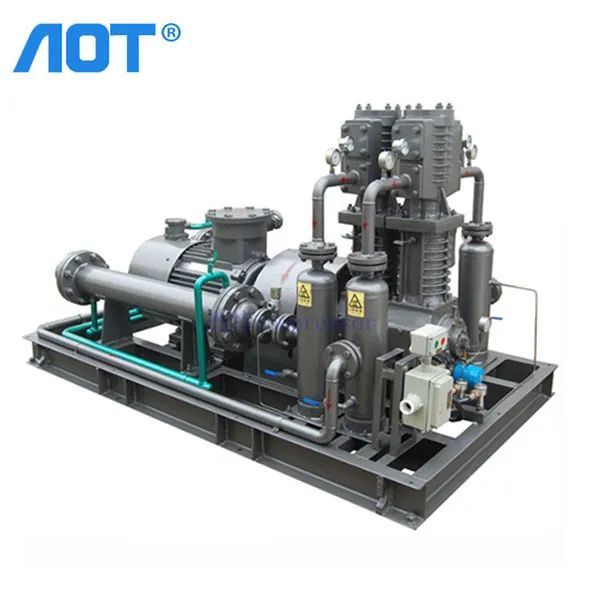 Methane compressors utilize low-pressure gas drives from a large area piston to generate high-pressure gas on a small area piston. It can be used for compressed air and other gases, and the output air pressure can be adjusted steplessly by driving the air pressure.
The gas pipeline booster pump of the Methane compressors has a single-acting pump and a double-acting pump. The double-acting pumping piston compresses the gas on both strokes of the reciprocation. When the driving gas acts on the gas piston, the working piston can be driven with the gas to obtain a larger output flow.
Through the above introduction and analysis of the Methane compressors, hope it helps you.