---
Methane compressor manufacturers take you to understand the methane
---
---
The methane compressor manufacturer tells you that methane is an organic compound with a molecular formula of CH4 and a molecular weight of 16.043. Methane is the simplest organic substance and the least carbon (most hydrogen) hydrocarbon. Methane is widely distributed in nature and is the main component of natural gas, biogas, pit gas, etc., commonly known as gas. It can be used as fuel and raw material for the manufacture of hydrogen, carbon black, carbon monoxide, acetylene, hydrocyanic acid, and formaldehyde.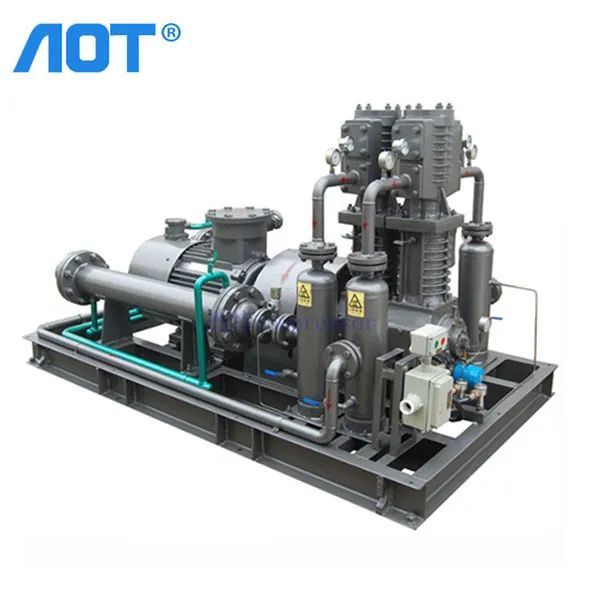 The methane compressor manufacturer tells you that the chemical formula of methane is CH4, which is the simplest hydrocarbon. It consists of one carbon and four hydrogen atoms through sp3 hybridization, so the structure of the methane molecule is a regular tetrahedral structure, a bond of four bonds. Bond angles of the same length are equal. Methane is a colorless, odorless gas under standard conditions. The biogas produced when some organic matter decomposes in the absence of oxygen is actually methane. Theoretically speaking, the bond line form of methane can be represented as a point "·", but we have never seen such usage in practice. The possible reason is that the "·" sign can also represent electrons. So think of methane as a bondless type in middle school.
methane compressor manufacturers tell you that methane is mainly used as a fuel, such as natural gas and coal gas, and is widely used in civil and industrial applications. As a chemical raw material, it can be used to produce acetylene, hydrogen, synthetic ammonia, carbon black, carbon disulfide, chloromethane, dichloromethane, chloroform, carbon tetrachloride, hydrocyanic acid, etc.
The above information is the methane compressor manufacturer's introduction and analysis of the methane, hope it helps you.