---
Product features of Buy reciprocating compressor on sales
---
---
1. Due to the design principle, many characteristics of Buy reciprocating compressors on sales are determined. For example, Buy reciprocating compressor on sales has many moving parts, including the intake valve, exhaust valve, piston, piston ring, connecting rod, crankshaft, bearing bush, etc.;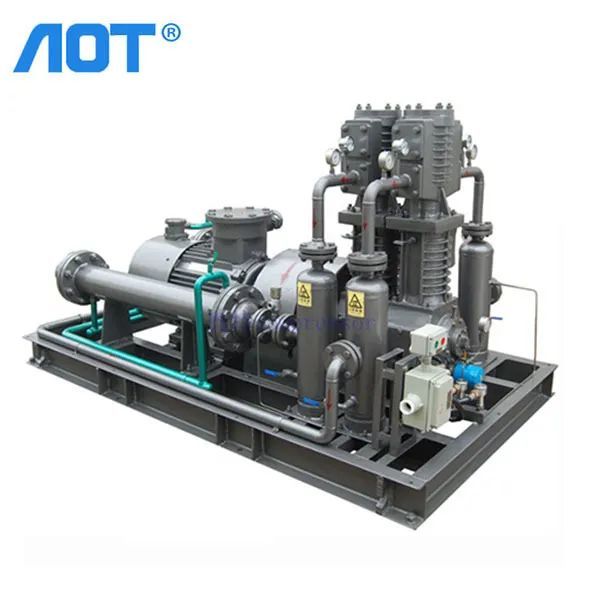 For example, the force of the Buy reciprocating compressor on sales is unbalanced, and there is no way to control the reciprocating inertial force; for example, multi-stage compression is required, and the structure is complex; for example, due to the reciprocating motion, the compressed air is not continuously discharged, and there are pulsations.
Second, the advantages of Buy reciprocating compressors on sales. 1. High thermal efficiency and low unit power consumption; 2. Convenient processing, low material requirements, and low cost; 3. Simple device system; 4. Early design and production, mature manufacturing technology; 5. Wide range of applications.
3. Disadvantages of Buy reciprocating compressors on sales. 1. There are many moving parts, complex structures, heavy maintenance workload, and high maintenance cost; 2. The speed is limited; 3. The wear of the piston ring, the wear of the cylinder, and the transmission mode of the belt make the efficiency drop rapidly; 4. The noise is large; 5. The backward control system does not meet the needs of chain control and unattended operation, so although the price of the piston machine is very low, it is often not acceptable to users.
Through the above introduction and analysis of the Product features of Buy reciprocating compressor on sales, hope it helps you.