---
An introduction to acetylene used in acetylene compressors
---
---
The acetylene used in the Acetylene Compressor is the simplest and the most important compound in the alkyne. Its chemical properties are very active, and it is easy to carry out addition and polymerization and other chemical reactions. The acetylene in Acetylene Compressor emits bright light and a lot of heat when it burns with oxygen or air, so it is widely used in industry. It is mainly used for welding and cutting of metals, analysis of medicine and instruments, basic raw materials for organic synthesis and marine lighting, etc.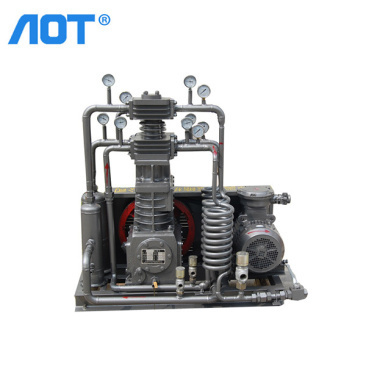 The dissolved acetylene used in the Acetylene Compressor, is compared to the mobile float emitter. Acetylene Compressor has the advantages of energy-saving, safety and reliability, pollution reduction, convenient use and good gas quality. It can also receive good economic benefits for the construction unit. According to technical and economic analysis, all construction investments can be recovered within one to two years.
Through the above introduction and analysis of the Acetylene Compressor, hope it helps you.